Merely a Garb
A downloadable Short Story
Sigurn once was adorned with all the clothes she could ever desire (as well as those that she never desired too). The former Hero received these gifts from the greedy, the grateful, and all those in between.

Now, the only relic of those days is her cloak and brooch. Sigurn hardly expects any sort of new garb to line her now meager wardrobe.

That is, until Thistle brings home a new specially tailored outfit for their 'Siggy'.

An outfit that is an identical match to the clothes Thistle wears.

---
This is an incredibly short, incredibly gay, and definitely canon short story about Sigurn and Thistle from Merely a Regret.

The events of the story take place early on during the visual novel, and is meant to be silly, fun, and very gay.
Comments
Log in with itch.io to leave a comment.
hell yeah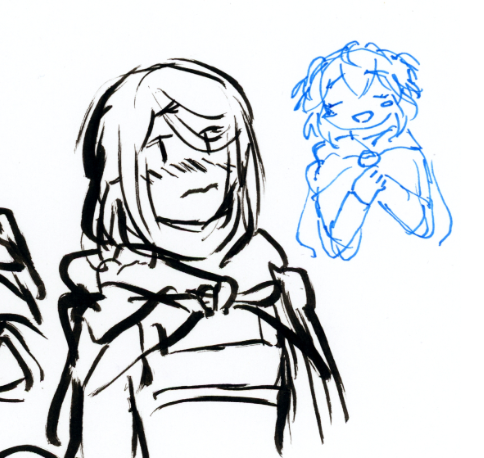 This was incredibly good, gay and warm. I love it and it probably made me gayer. I did not knew the last part was possible.
I love it.