Merely a Regret
Merely a Devlog-2-Updated Demo
---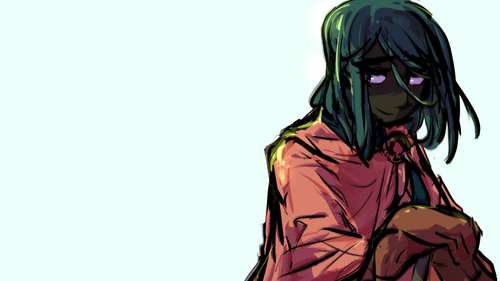 We have some exciting news! In case you haven't seen it yet, we've updated the demo. The biggest overhaul is to the game's visuals, but this update also brings a lot of minor changes meant to improve the experience.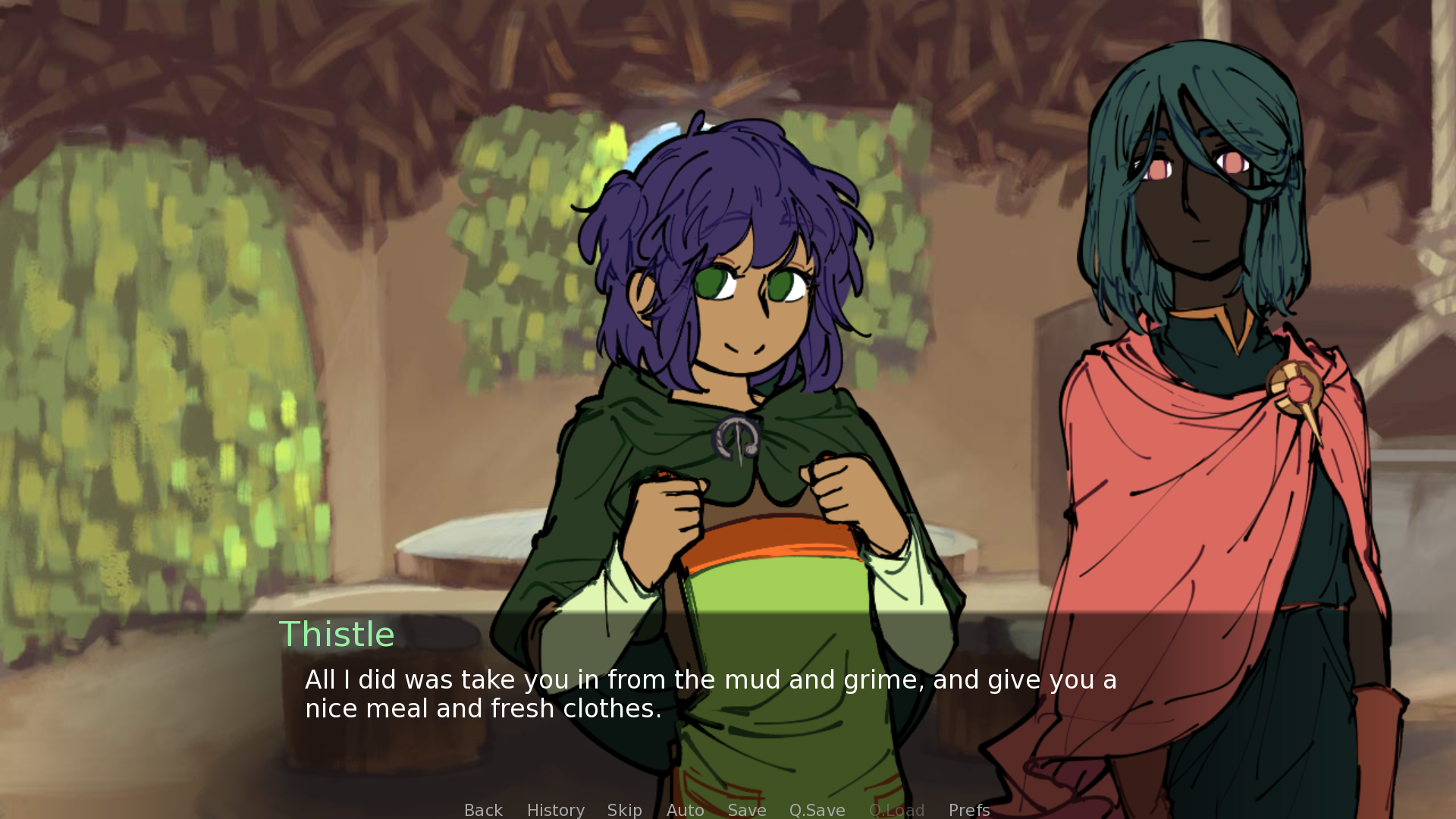 Everything we talked about in our last Devlog (which can be read here) has been included, along with several things we hadn't talked about. So what's new?
UI
Vivid Grim designed three amazing textboxes: one for Siggy, one for Thistle, and one for all other characters. Sigurn's textbox can be seen here:

Thistle's textbox follows the same design, with a smaller space for their name.

Thistle's and Sigurn's textbox reflect their characters and provide clear identification of who is talking at any particular moment.
Lastly, we have the textbox for other characters. These characters include Albin (the kid at the beginning) as well as characters we'll meet in the full game. They use a simple brown palette.

All three boxes feature an icon to let the player know when they should click to continue the game (also made by Vivid). Vivid's textboxes make the game look so much more distinct!
In addition to the textboxes, we also updated the colors of the game and changed the in-game font from RenPy's default to NotoSerif. The main menu music and some transition effects have been given a makeover as well.
Backgrounds
We have someone new joining the team for background art: Carlotta Bönig who did background art for the 2020 Yuri Game Jam Game Sweet Halloween.
She did an amazing job with the backgrounds of the game! Below is Thistle's new place and its night version underneath.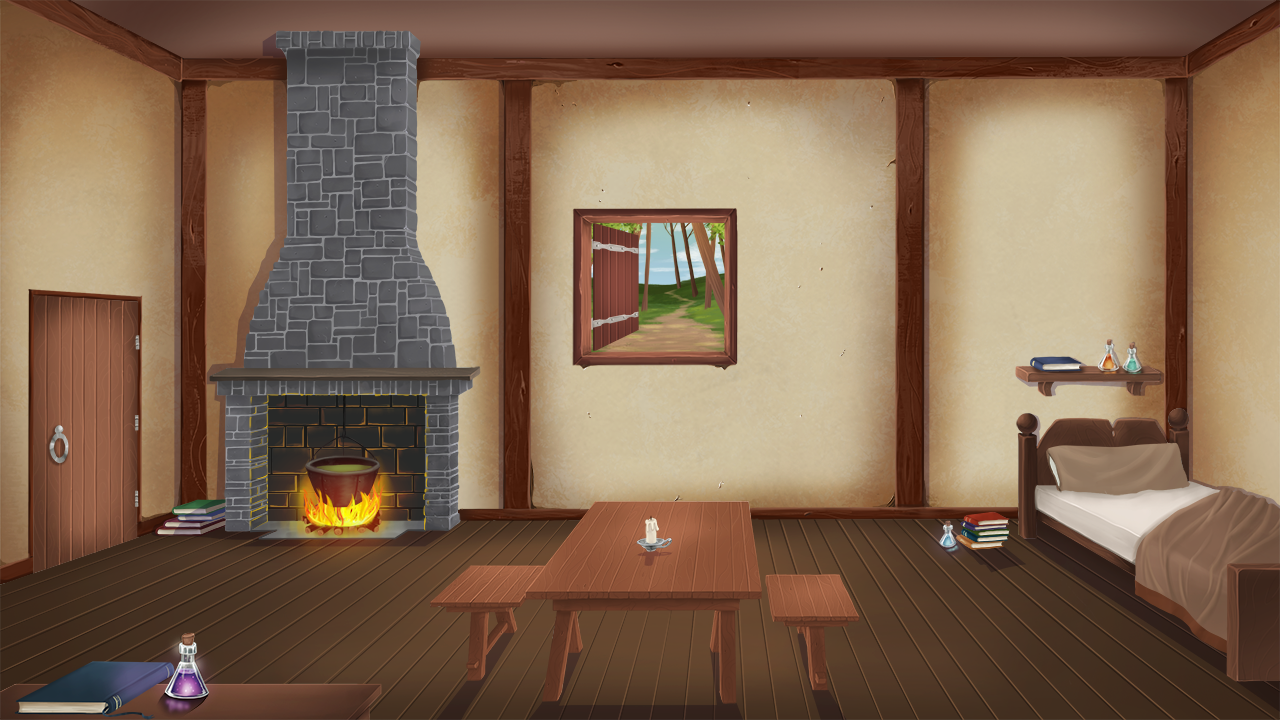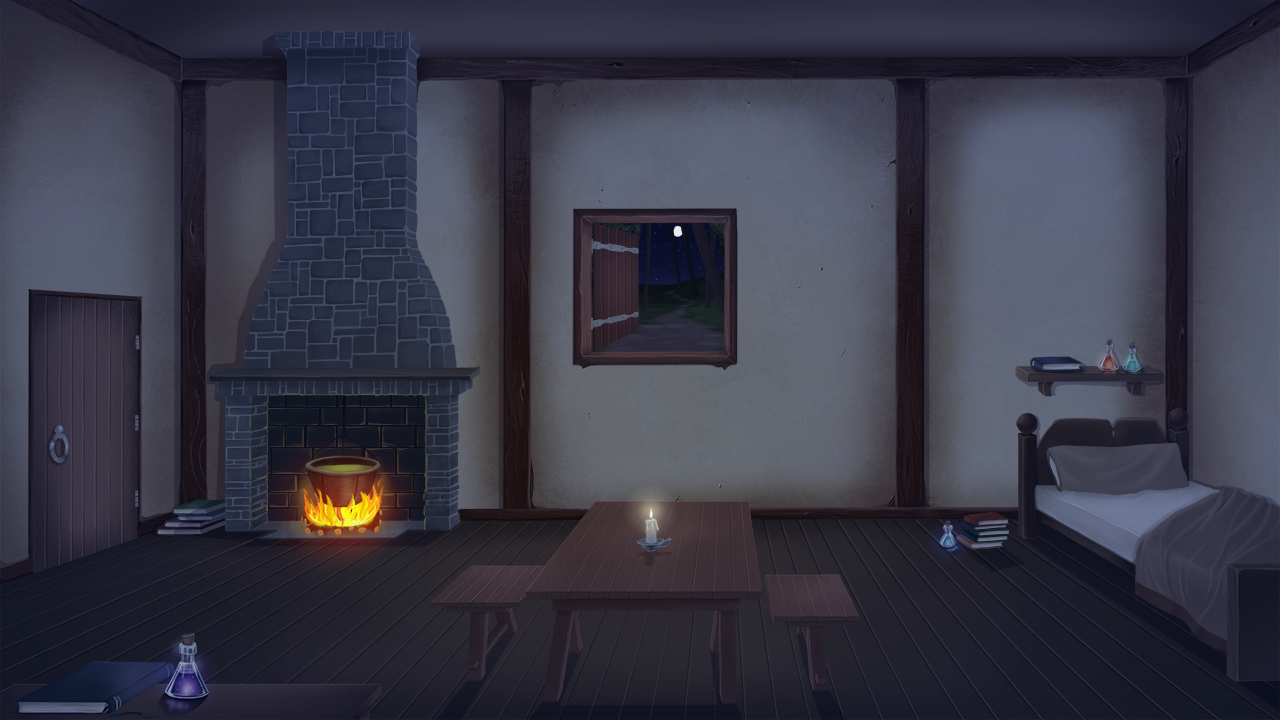 Writing
In addition to minor touch ups, we included some new scenes. One involves Sigurn and Thistle discussing Edda. Another details Thistle's tankards, and how they got the mead for the night of merriment. Though short, they provide additional insight into the characters and their world.
Closing
Once again, thank you so much for all your encouragement for this queer little project. Siggy and Thistle's story is closer than ever to completion, and we have even more we want to share with you.
Thank you again! We hope you enjoy the new demo!
-Wannabe Cat & Vivid Grim
Files
merely-a-regret-windows-linux.zip
69 MB
merely-a-regret-mac.zip
51 MB